DIY Gift Wrap | How to make your own gift wrap paper | by maritzagarcia.website
Hello friend. I'm so happy you made your way to my blog today. Can you believe it. Were now just a few weeks away from FALL/AUTUMN?! I really don't know the best way to call this upcoming season. I normally call it Fall. But Autumn sounds so much nicer. Wouldn't you agree?
Fall officially starts on Wednesday, September 23, 2015 and Ends on Monday, December 21, 2015 and right about now, your probably wondering what any of this even means? Well, nothing really. Unless you, yourselves are designers, decorators, crafters and/or sellers.
Pretty much, we have to be ready to go before the season's arrive at all times. And that, isn't always easy. We must work on Fall decor in the Summer. Winter decor in the Fall and in-between to hit our marks for Valentine's and St. Patrick's Day at the dead of Winter. And lastly. We must almost be done with our Easter Decor before the First Day of Spring (Sunday March 20, 2016) and don't get me started on Mother's/Father's Day. Which all fall one day before the official first day of Summer (Monday, June 20, 2016).
Overwhelmed? No way! I live for the rush it gives me to come up with something new and different every year. Alright, I'll confess, it does get overwhelming at times. Some days I just want to stop and never craft one more day in my life. I'm only human and truthfully. I do get tired of the constant mess in my work area. Unfinished projects. Or always working and feeling stuck and not quite where I want to be. There! I said it and it felt good to get it out.
I think most of us (if not all of us) have some sort of burned out feeling here and there. And it's okay, we just need to find our balance once again. Also, I would like to thank you if you made it to this line in my article. That only means one thing -you are a true friend and a great listener... err, I mean reader.
Here you have my latest gift wrapping idea. I just love creating on my Silhouette CAMEO and being able to bring the designs in my head to life. Whenever I think of Autumn. I think magical, whimsical thoughts. Picture this. Your walking down a tree lined street. It's mid afternoon. There's a slight chill in the air and the sound of rustling leaves swirling around you. As you look around. You realize. This is actually the first most wonderful time of the year.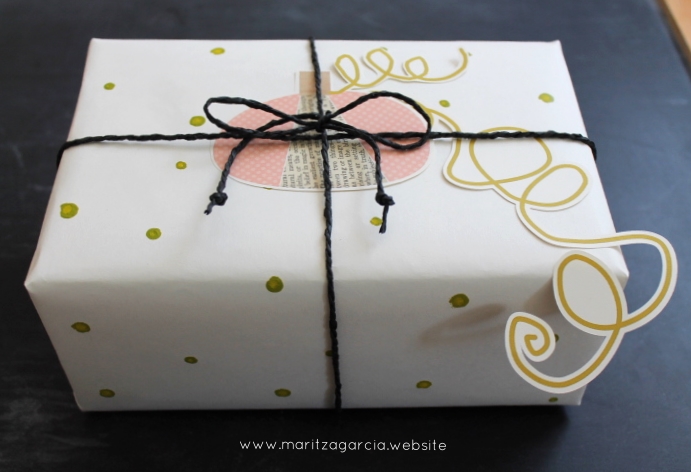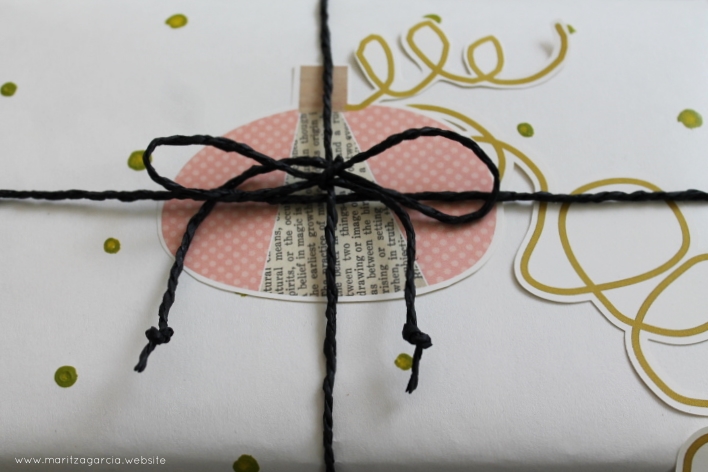 Pumpkins, swirly vines, polka dots and black paper rope finish this sweet package that makes me think of some beautiful countryside somewhere where Autumn never ends.
I hope you take away some inspiration to create something magical to add to your own Autumn/Fall Décor. Whether it's in the form of a gift tag, card, gift wrap idea, or a beautiful door wreath. Thank you for visiting!
- Maritza.